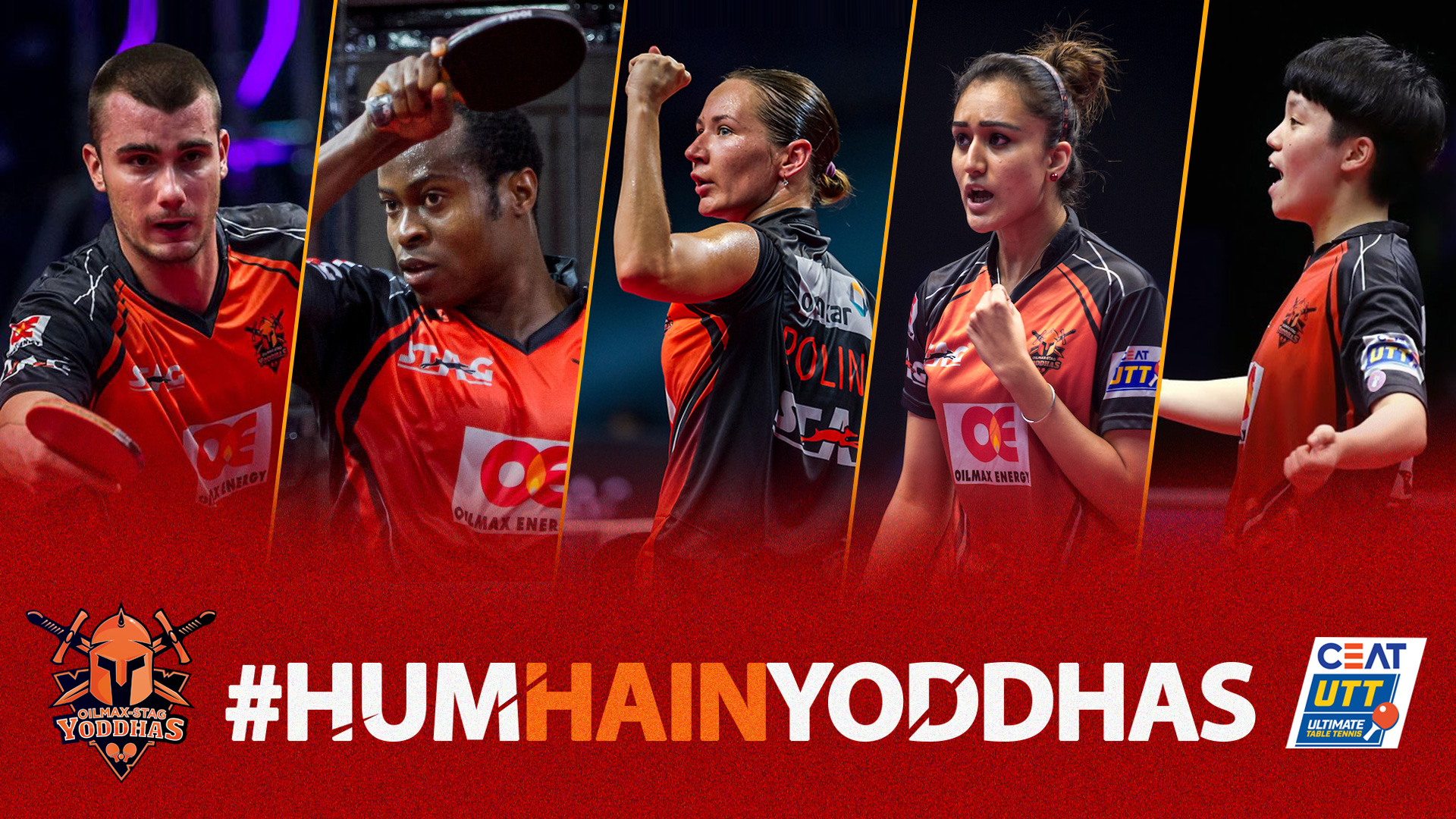 Oilmax-Stag Yoddhas
Motivated by the passion for sports and developing athletes in India, Yoddhas Sports, now Yoddhas Entertainment was the owner and manager of a Table Tennis Franchise for the inaugural year of the Ultimate Table Tennis League in 2017 broadcasted on the Star Sports Network and Hotstar.
The franchise was co-owned and sponsored by Oilmax Energy - a leader in the Indian oil and gas sector and Stag International - one of the largest global table tennis equipment suppliers.
The season was a success for the franchise despite not reaching the season playoffs. The season produced tremendous moments of competition and fire from players like India's Golden girl Manika Batra, Doo-Hoi Kem, and Aruna Quadri - The African King! While sadly this was the last year for the franchise, it was surely a great tournament and we at Yoddhas Entertainment still remain committed to developing Indian athletes and providing them with the resources to help them compete at the very highest level.
Please check out our clips down below or on the Hotstar.
#HumHainYoddhas