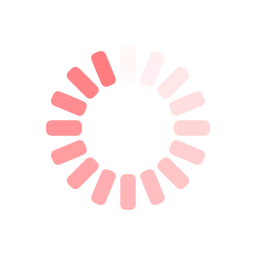 Loading...
---
Client Speak

"We have been dealing with Adhir since more than a decade and he has been more than satisfactory in his job. He always brings his expertise to everything he does and enhances the quality of job. Keep up the good work. All the best."
- Dilip Jaisinghani, Director at Asiapower Overseas Employment Services

"When I stated my business 12 years ago Adhir and his company was recommended to me by another vendor/partner. My first website was with Adhir and I was delighted at his ability to put up my company up there with complete understanding of my niche service. To date Adhir is my most reliable go-to person for any and all of my online related requirements. I strongly recommend his company."
- Punam K. Medh, Instructional Design Specialist, Stories-for-Learning Specialist

"Adhir Varma is a very dedicated IT professional, with the latest know-how. Even,more valuable is his customer-centric approach. Always willing to lend a hand or advice, as and when required. He is high-tech, high-reliability man. Good Luck."
- Ashok Sharma, Corporate Trainer, Professional Speaker & Management Consultant

"The website designed by Think Technology Services for my company has been painstakingly done and is a good one and we are getting a good response from the same."
- Ravi Soans, Proprietor at Diecraft Engineering

"They are always proactive ,supportive,easy to work with and had great product knowledge which helped us make the right choices for our business."
- Vijaya Dewan, Owner, Sattva

"Think Technology Services is an excellent service provider who adheres to Delivery schedule and scope of work. Adhir has suggested many new ideas to improve productivity and efficiency. He has been giving consistent perfromance over three years of business interaction."
- A.S. Kailasan, Senior Vice President at Saurastra Cements

"Adhir is a thorough professional. What works really great for Adhir is his response time. He is always on top of things..!"
- Yogi Chopra, Owner, Web Animation Studio

"Adhir and his team at Think Technology Services are very creative who understands his clients' needs without losing focus on the client's customer base. This helps in developing a tailor made website, which can be highly interactive with lot of life added to products like metal and minerals. Once he is given the input material, he comes up with alternative options which are suburb. His insight into market segments..." more
- Jugal Garg, Director at Osiris Digital Media

"Think Technology Services has created my website and I am very happy with his service and I believe they will do justice in their work. I have had no problems since my website has been launched and I am very satisfied with their work. I wish Adhir and his team a great success in their future endeavours."
- Ramu Vedraman, Director at Ramu & Associates

"Adhir has been our outsourced 'CIO' for over 8 years. I have seen Think Technology Services grow and expand with Adhir, who continues to personally ensure that any system glitches we encounter are immediately attended to. - thorough professional, but with with a personal touch. Xperentia Consulting wishes him success in all his future endeavours."
- Anand Upadhyay, Principal Facilitator & CEO, Xperentia Training Systems

"I've known Adhir from 2007 as his firm Think Technnology Services provides our firm "HR OPTIONS' with Web Related Solutions. Adhir and his team of Customer Service Personnel/Support Engineers have been Professional & After Sales Service has been Efficient and Very Consistent."
- Dale D'souza, Director - HR Options

"Adhir understands the clients requirements very well and is able to swiftly execute the projects."
- Aayush Agarwal, at Oilmax Energy Pvt. Ltd.

"Adhir is our Business Development person at Think Technology Services; I've known him for over 5 years now. He has provided our organization cost effective solutions for Emails and Web Hosting services. He is a dedicated worker."
- Farid Companywala, Manager IT at Kangaroo Kids Education Ltd.

"Mr. Adhir has great business sense and applies it extremely well. Being a very approachable person, he has been and has helped us with a myriad of amazing inputs and feedback over the years. His deep insight and knowledge of the web and email hosting industry is unmatched. His absolute pragmatic approach to business dealings and at the same time an incredible ardor for customer satisfaction makes him an ideal service provider."
- Mukhtadir Syed, Manager, Client Relations at Directi

"Think Technology Services helped us move on to G Suite in the lowest downtime."
- Murtuza Rangwala, Team Leader - Installation & Support at ALIF Management Services Pvt. Ltd.